This Christmas Forum Algarve gives you the opportunity to book a holiday in 4 different hotel chains, with unique and very special benefits!
On the first three weekends of December (4th and 5th, 11th and 12th and 18th and 19th of December), on purchases over €50 Forum Algarve offers a discount voucher to be used, cumulatively, in the following hotel chains: Vila Galé, AP Hotels & Resorts, Tivoli Marina de Vilamoura and Hotel Faro.
Get unique advantages at the best hotels
you only have to present your invoices with national tax number (UTR) at the information desk

– Make a purchase over 50€ (cumulative invoices) on one of these weekends: December 4th and 5th, December 11th and 12th or December 18th and 19th;
– Submit the invoice(s) for the purchase(s) made at the Forum Algarve Information Desk for validation. Invoices must have NIF and refer to purchases made on the dates indicated above;
– For more than €50 in purchases, Forum Algarve delivers, instantly, a discount voucher to be used in the following hotel chains: Vila Galé, AP Hotels & Resorts, Tivoli Marina de Vilamoura and Hotel Faro;
– To use the voucher, you must contact the hotel in order to make the reservation, indicating that you want to do so using the "Orange Weekends Experiences – Christmas Special" campaign discount from Forum Algarve;
– It is mandatory to present the voucher upon check-in at the hotel for the discount to be considered;
– When taking advantage of the discount, the partner hotel will stamp the voucher in the corresponding location, leaving the space blank for other partners. In this way, the voucher allows you to enjoy the benefits offered by all partner hotels without having to choose just one of them;
– The validity and conditions of each offer/discount vary depending on the indications of each partner hotel. Before using the voucher, you should check the conditions on the campaign's terms and conditions;
– The conditions of each partner hotel may be changed at any time, without prior notice, being, however, duly communicated on the Forum Algarve website.
HOTEL CHAINS WHERE YOU CAN USE YOUR VOUCHER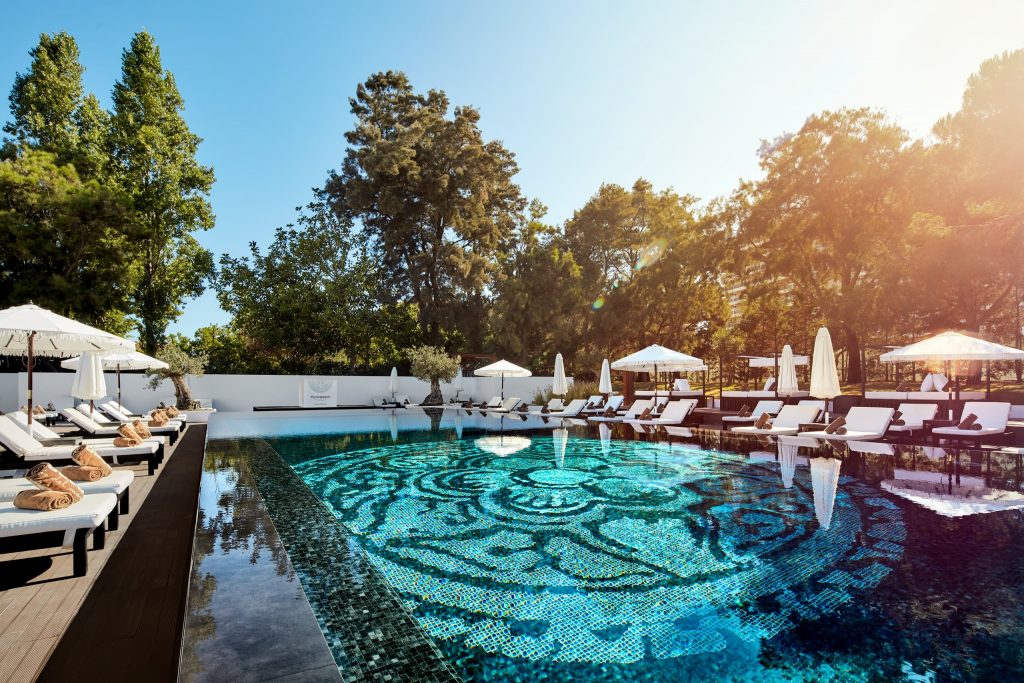 Tivoli Marina de Vilamoura